You Season 3 Release Date: 'You' is an American TV series based on a psychological thriller. The series is developed by two legendary writers and producers named Greg Berlanti and Sera Gamble. The series has been developed from the novel by the same name 'You', written by Caroline Kepnes, a famous American writer. Till now two seasons of the series have launched.
Both season 1 and season 2 are streaming on Netflix. On September 9, 2018, the series made its first premiere in the USA, with Lifetime as the network partner. Later, on December 26, 2018, it was launched internationally on Netflix.
You Series Storyline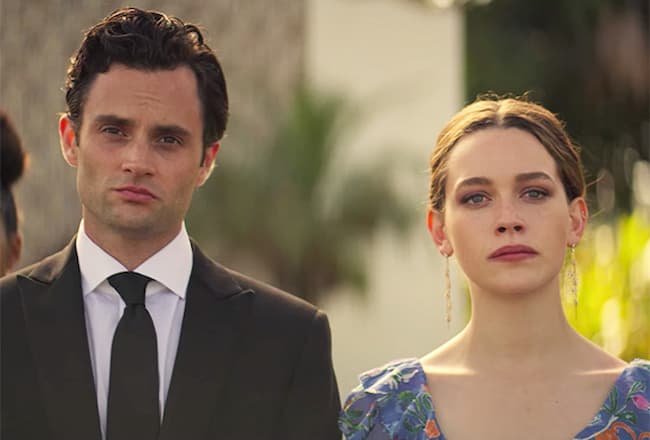 Season 1 follows Joe Goldberg (Penn Badgley), the lead character of the entire series. Joe, a manager at a bookstore in New York, falls for one of his customers named Guinevere Beck (Elizabeth Lail) and starts stalking her. Soon he develops a toxic obsession with Beck and kills everyone who comes in between their relationships.
A year later, On December 26, 2019, the second sequel of the series was released and started streaming on Netflix in which Joe moves to Los Angeles with his new identity as Will Bettelheim, where he meets Love Quinn (a chef and health instructor). Joe begins to fall in love with her and brings back his psychopathic behavior from the past.
Both season 1 and 2 comprises a total of 10 episodes on each season.
You Season 3 Release Date
As announced by Netflix, back in January 2020 about the release of the Psychological thriller TV series 'You' season 3, The series has been announced to be released on 15th October 2021. mysterious stories of Joe Goldberg (Penn Badgley) and his pregnant girlfriend Love Quinn (Victoria Pedretti). Netflix confirmed that the next sequel would release in 2021. The production work was started in February 2020. But, due to the COVID-19 pandemic, there was a suspension in the process. In early November 2020, the filming had already started.
You Season 3 Trailer
You season 1 & 2 are available on Netflix. The trailer for season 3 has not come yet. It is expected to release few days before the streaming starts.
MUST-READ: Stranger Things Season 4 Release Date, Trailer, Cast, and Story Details
You Season 3 Cast
From what's known so far it is confirmed that Penn Badgley will continue the lead role as Joe Goldberg and Victoria Pedretti will be appearing as Love Quinn, Joe's pregnant girlfriend as we can see at the end of season 2. Apart from that, some new characters may be added to the new season. The cast may include some of Quinn's family members and friends such as James Scully, as Forty Quinn who is the brother of Love along with Marielle Scott, acting as Lucy and Melanie Field as Sunrise as well as Charlie Barnett featuring Gabe.
A new face Scott Speedman as Matthew will also be introduced who is a CEO, husband, and father introvert by his nature.
With Matthew, two more new characters will also be seen in the episode. They are Shalita Grant and Travis Van Winkle. Shalita Grant will act as Shery who is characterized as a famous parenting influencer. Travis Van Winkle will play the role of Cary. Carry is a wealthy guy with a charming personality and expert at self-proclamation.
Besides, Michaela McManus as Nataley, who is the next-door neighbor to Joe will also make a recurrence in the sequel. Saffron Burrows will be featuring Dottie Quinn, who is the mother of Love.
You Season 3 Star Cast
The star cast also features Tati Gabrielle as Marienne who portrays a no-nonsense librarian and a mother, struggling for a better future for her child and herself.
Dylan Arnold is featured as Theo who is a college student having a negative relationship with his stepfather. Theo is obsessed with drugs and always messes up things because of his addiction.
Ben Mehl will be playing the role of Dante. Dante was a former war veteran and presently working as a librarian. He is a dedicated husband and father of two stepchildren who always looks for a chance to help them.
MUST-READ: Sex education season 3 Release date, cast, and story
Two more characters of Kiki and her husband will be reflected by Shanon Chan-Kent and Christopher Sean. Kiki is a famous life coach and trusted member of Sherry's in-crowd whereas, her husband Brandon reflects the personalities of a caring Dad who worked as a tech investor in his past and now works at home to look after their children. On January 25 2021 the star cast also included Scott Michael Foster. He will be playing the character in the name of Ryan, who professionalizes a local TV reporter. Ryan is a respected single father who had a history of addiction. However, he was able to get rid of his addiction.
The new series introduces one more home staying Dad named Andrew (portrayed by Christopher O'Shea) who is also a member of Sherry's team. Andrew's husband Jackson (Bryan Safi) reveals the character of a famous tech attorney.
Along with these casts, Netflix confirmed to introduce few more supporting characters such as Gill (Mackenzie Astin), Ayelet Zurer as Dr. Chandra, and Jack Fisher, who will be portraying young Joe.
You Season 3 Storyline
In the first two seasons, we recognize Joe's psychopathic behavior. So, in the third season also Joe will lead the role with his twisted personality. When it comes to the story of the new season, it is not known what Netflix has kept there for its viewers. In an interview with Entertainment Media Penn Badgley accidentally slipped some information. He revealed that even Candace (Ambyr Childers) may not appear in the new season. This statement is enough to get some hints of Love's character. It seems Love to appear as a serial killer like Joe ( as she will be killing Candace in the new season).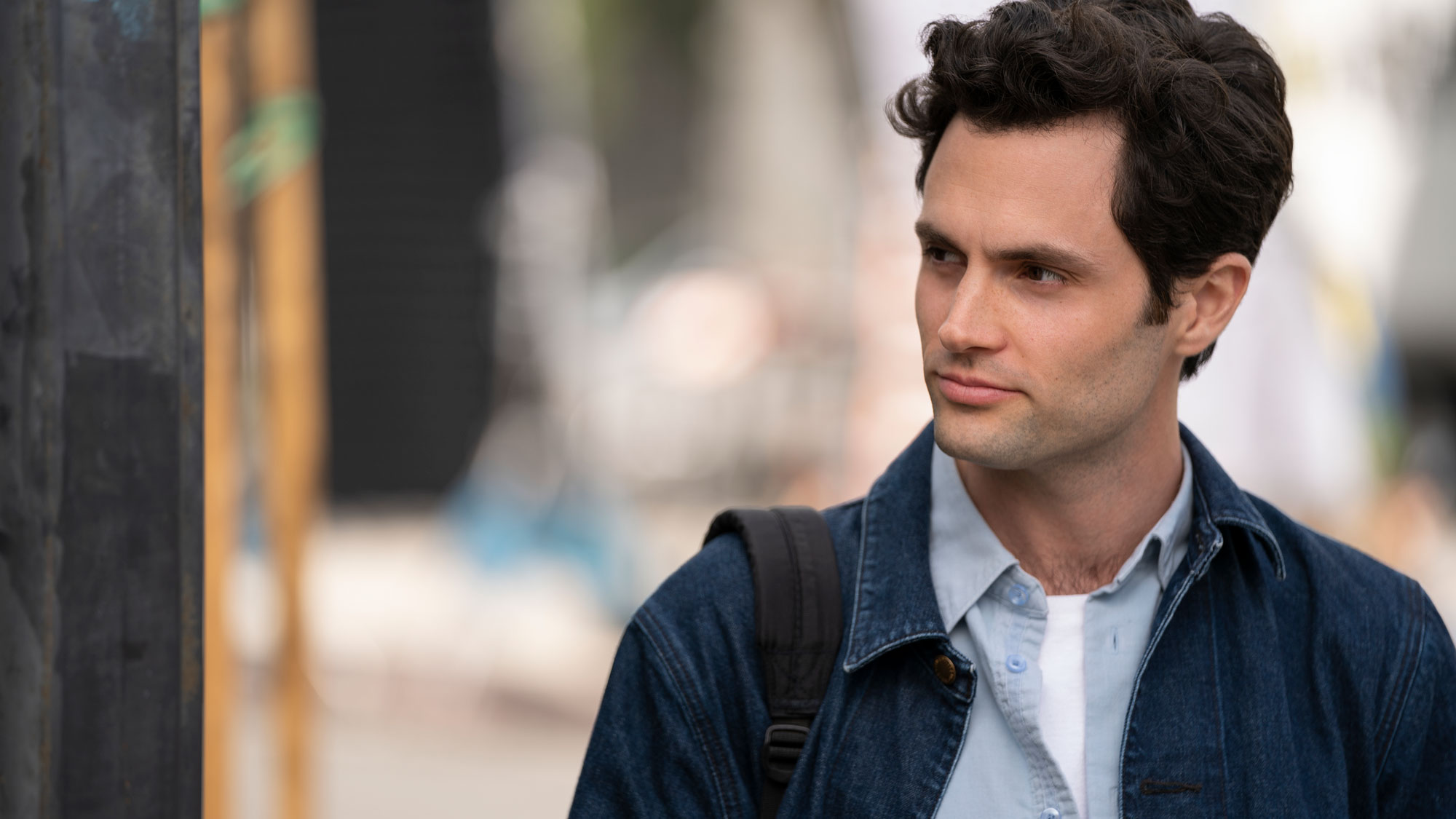 At the end of season 2, Joe is seen to move into a suburb home with his pregnant wife where he finds Natalie as his next-door neighbor. It gives a hint that Natalie is going to be Joe's next victim in season 3.
It is expected that the new season may also uncover Joe's story behind being a psychopath. Likewise, season 1 and 2 the third sequel will comprise ten episodes.
You can Binge Watch First two seasons on Netflix.
Hrituraj Chakrobarthy- Liveakhbar Desk
MUST-READ: Panchayat Season 2 release date announced! Soon on the Floors