If you are a movie lover, then language never becomes a hindrance, because, ultimately, content is king. South India Cinema is known for its language diversity. It collectively refers to four various film industries of Tamil, Telugu, Malayalam, Kannada as a unity. Going to the theater to watch South Indian films is a unique experience. This world is indeed at our fingertips, and the cinema world is just a click away. Many cinephiles have grasped the interest in South Indian Movies – Tullu, Malayalam, Tamil, Kannada, Telugu, in recent years. There are many best South Indian movies on Netflix.
South Indian movies provide endearing and raw stories full of action. Many South Indian stars like Prabhas, Allu Arjun, Mahesh Babu, Vijay Sethupathi, Nivin Pauly have made many dedicated fans. Their popularity is increasing immensely. South Indian movies have offered so much to Cinema, from compelling character-driven narratives to pure entertainment ones. Here are the best South Indian movies on Netflix picked. Go and grab something to eat and binge away!
Five Best South Indian Movies On Netflix:
1. Thottapan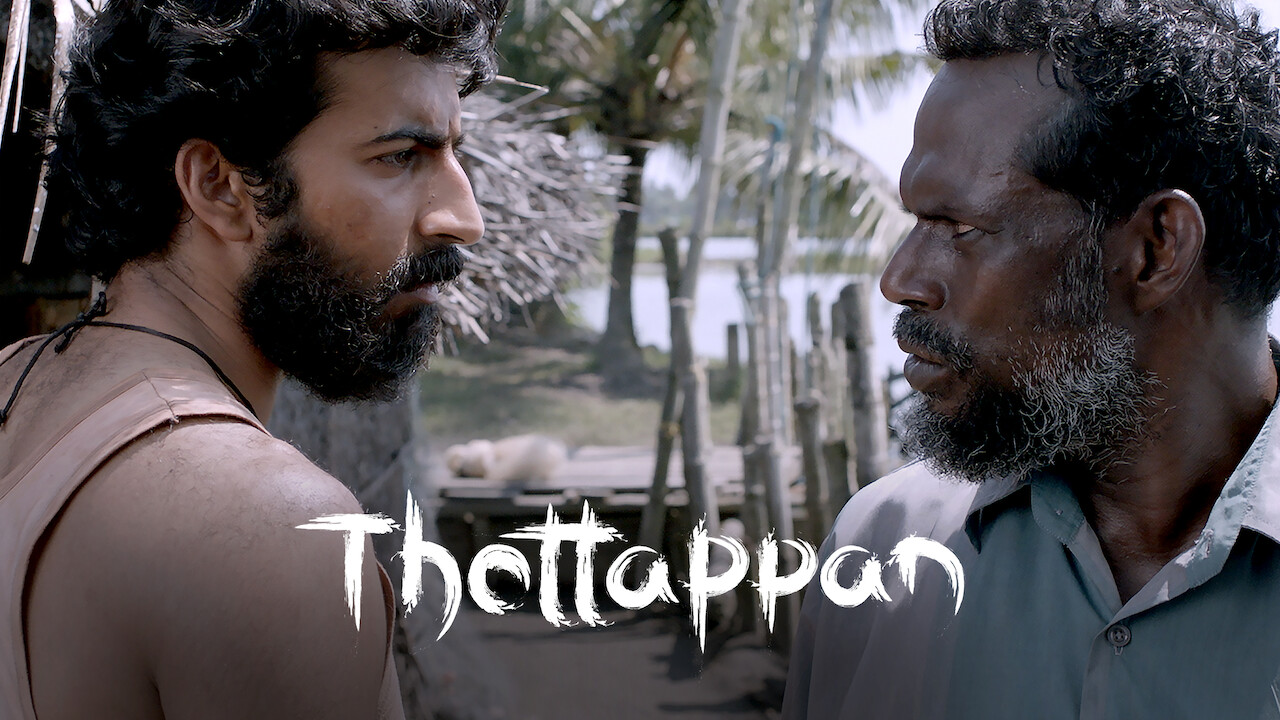 Thottapan is a 2019 Malayalam film written by "PS Rafeeque" and "Shanavas K Bavakkutty" directed movie. Itthaque and Jonappan share a good friendship. They always stand by each other in every situation and dont leave each other at any cost. They both are thieves. When they both were living their lives happily according to their wish, Jonappan was murdered. This incident left Jonnapan's family and Itthaque in shock. A daughter of Jonappan, whose name is Sara, misses her father. Itthaque takes care of her and confronts her and they both are searching for the murderer.
The characters, the casting, and the cinematography are fantastic. They have their own family sentiments even though they are thieves. This is brought into the director's theme very well. The BGM and the songs are extraordinary; visuals attract the audience. Hence, the movie is one of the best South Indian movies on Netflix and is undoubtedly worth watching.
Cast : Thottapan:
Ithakk played by Vinayakan
Jonappan played by Dileesh Pothan
Sarah played by Priyamvada Krishnan
Ismail played by Roshan Mathew
Fr. Peter played by Manoj K. Jayan
Patricia played by Manju Pathrose
Bernard played by Binoy Nambala
Mary played by Sunitha
2. Mallesham
A 2019 Indian Telugu language film, Mallesham is a biographical film directed by Raj R. The film is a simple but brilliant impact biopic of Chintakandi Mallesham. He is a school dropout who moves through a lot of hardships faced by her mother and other members of the weaving community. For the processing of yarn for Pochampally saris, he invents the weaving machine. This is also the best South Indian movie on Netflix. It settles for a realistic portrayal of one man's struggle against poverty, low-key, systemic loopholes, and debt. The film is more than a life story deeply affecting in an unnoticeable way. It is intensively aware of the people, time, and place that it is about.
Cast : Mallesham:
Chintakindi Mallesham played by Priyadarshi
Padma played by Ananya Nagalla
Lakshmi played by Jhansi
Narasimhulu played by Ananda Chakrapani
Gangavva
Anji played by Jagadeesh Prathap Bandhari
Electrician Kiran played by Durgaprasad K
Raju played by Anvesh Michael
Dr. Indira, a gynecologist played by Jayasri Rachakonda
Veera Pratap played by Thiruveer
Laxman Aelay
Dheer Charan Srivastav
Thagubothu Ramesh
Also Watch: Best movies of Netflix 2020
3. Aalorukkam
The next one of the best South Indian movies on Netflix is Aalorukkam. It was released in 2018. This is a Malayalam movie which is directed and written by V.C. Abhilash. It is an exciting and innovative movie. It is the story of a seventy-five-year-old artist name Pappu Pisharody who is admitted to the hospital. The older man seeks help from the doctors at the clinic as he is searching for his son named Sanjeevan. He might be thirty-seven years old now. The doctors, in turn, take help from the journalists to find his son.
Cast : Aalorukkam:
Pappu Pisharody played by Indrans
Transgender Priyanka played by Srikanth Menon
Raja played by Shaji AJ
Sajitha Saawariya
Baby Threya
Deepak Jayaprakashan
Agasthya played by Vishnu
Sajith V Nambiar
Sameera
Sreeshma Vijayan
4. Merku Thodarchi Malai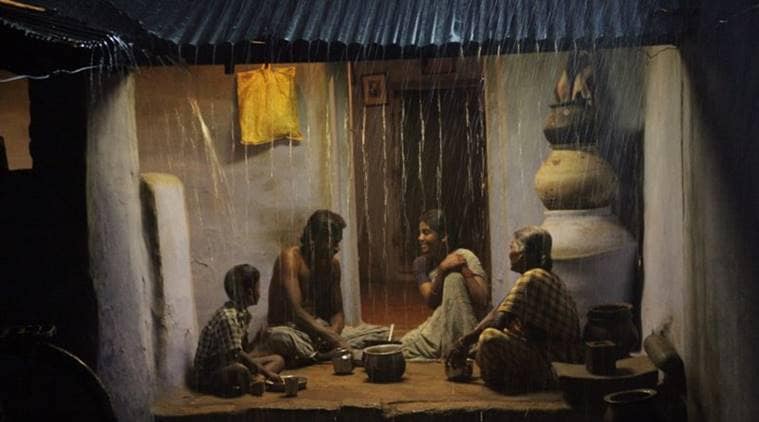 Merku Thodarchi Malai was released in 2018. It is an Indian Tamil language drama film directed and written by Lenin Bharathi. The producer of the movie is Vijay Sethupathi. We can't say that movie has a single plot in it. Every character has its own story in the film. Ramaswamy works hard because he wants to own land in his hometown. Ishwari, who is Rangaswamy's relative, married him. They have a son. All characters in the movie have different stories. The story also has landlords, stone-hearted people, and people who want to grab others' properties. This movie has a good script and screenplay, hence one of the best South Indian movies on Netflix. The performance of artists and cinematography of the film is also impressive.
Cast : Merku Thodarchi Malai:
Rangaswamy played by Antony.
Eshwari played by Gayathri Krishnaa.
Chako played by Abu Valayankulam.
Kangaani played by Anthony Vaathiyar.
Bakkiyam played by Sornam.
Pallavarayan Patti Pandi
Vanaraj.
Master Smith.
Theni Eswar.
Ravi played by Aarubala.
Sudalai played by 'Late' M.S. Lai.
Uoothu Rasa.
Thevaram Sornam.
Kodangipatti Mokkathayi.
5. Manusangada
An Indian-Tamil drama, Manusangada was written and directed by Amshan Kumar. Kolappan works at a steel factory in Chennai. One day he gets a call from his friend in the village, and he informs Kolappan about his father's death. Kolappan rushes towards the town. He finds her family in so much pain, not only because of death. The reason is their inefficiency to take the body to the public cemetery. They are not allowed by the higher cast and cops to carry the body because they belong to the low caste. Kolappan decides to protest against this matter. The script is excellent and has a social message. It deals with the cast issues that still prevails even in the modern world. This is also one of the best South Indian movies on Netflix.
Cast : Manusangada:
Rajeev Anand
A.S.Sasikumar
Sheela Rajkumar
Vidhur Rajarajan
Sethu Darwin
Manimegalai
Anand Sampath
Click And Watch Best South Indian Movies On Netflix:
Thottapan

Mallesham

Aalorukkam

Merku Thodarchi Malai

Manusangada